Did you know ... ?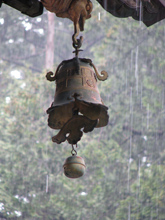 The discoverer and original teacher of reiki, Mikao Usui, is the subject of many different and sadly inaccurate stories, especially in western reiki schools.
And whilst the internet is a wonderful resource, some care is needed to assess some of the stories.
For example, some accounts state Usui was a Christian (he wasn't) and that he worked for a time at a Chicago university (he didn't).
The origins of these and other stories is unknown. They probably reflect an attempt to make reiki more acceptable and less 'foreign', especially as reiki spread in the western world during times when things of Japanese origin were not always easily or widely accepted.