Did you know ... ?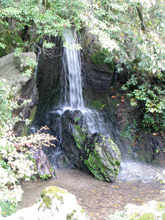 There are 2 main 'branches' of reiki, normally referred to as 'Western reiki' and 'Japanese 'reiki'.
Within each of these, there are multiple 'schools'. Especially in western reiki, where there are hundreds of variants, sometimes reflecting slightly different teaching approaches, and sometimes different 'integrations' of other elements.
Jikiden Reiki is one of the Japanese reiki schools. The word 'Jikiden' means directly taught, and under Jikiden Reiki we make a strong effort to keep the practice and teaching as faithful and authentic as possible to the original method taught by Mikao Usui and Chujiro Hayashi.