Did you know ... ?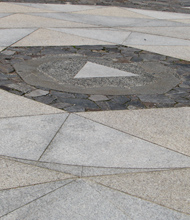 In Japan there are certain places where natural energy is more easily felt. These are sometimes called 'hot spots'.
Several of these hot spots can be found on Mount Kurama, the mountain where Mikao Usui first encountered reiki.
Some hot spots are even marked out with a stone or metal circle (see photo).
In addition there are various places where an energy force can be felt surrounding trees, usually those of significant age. Sound strange? Check it out.