And so it goes...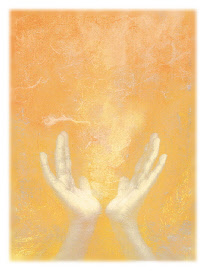 Most of us in the West have been brought up over multiple generations with a particular belief set about health and medicine.
So much so that many people struggle with techniques that have not previously been part of 'conventional medicine'.
Sadly, often it is only when conventional medicine has failed us that this particular belief set comes into question, and we look for other answers.
And yet in the East and in many original cultures, it is widely and culturally accepted that our health and treatments for ailments are typically rooted in ourselves and in nature. The first port of call is natural energy. Welcome to one of the most accessible and natural energy systems ... Reiki.